Bingo is one of the most popular games in the UK, with a long tradition and history. People play this game for pleasure, and even if some hurried to anticipate its decline, the game becomes more and more popular every year. It is the reason more and more people asked us how to play bingo and if it is as hard as they tink.
Why Bingo?
There is a misconception that bingo is only for people of certain age, people that got used to this game since it was played only on paper books. That is completely wrong, and studies show more and more people joining the online bingo platforms and not only.
More and more young people are trying this game. You can see them with their parents in the traditional bingo halls, but also joining the online bingo platforms that are so accessible today. For those players, we put up a bingo guide designed to help any person who is trying to learn this fascinating number game.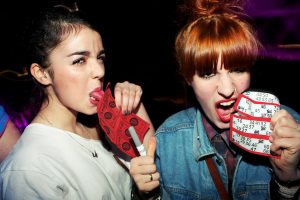 How to play bingo – the basics
If you never played bingo before, it may seem a little bit complicated and demanding. Once you know where the numbers are and what you need to do, you will start enjoying it and you will understand why so many people find it so interesting.
The game of bingo is simple. This is why you can find so many people attracted to the game. However, for players who find it too easy, there are variations of the game which are more challenging for the average player.
Whether you are playing straight full houses or line only games, the basic principles are the same.And as every story needs a main character, the person in charge of telling the numbers is the 'star' of the bingo story.
In a traditional bingo hall, the caller is maybe the most visible person around. You can see him or her on the main stage of the club, calling numbers and bringing the thrill of bingo to the players.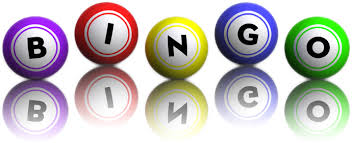 For online bingo, the place of the caller is kept by a computer. If the player has the number on his paper book, he has to mark it. If you don't have it, you just need to wait as one of the following numbers will surely be on your card.
While in the past, it was possible to play only with paper books, it is possible today to play on modern tablets and devices, but also online. In this type of bingo, the numbers are marked automatically, so you don't risk missing a number or marking the wrong one.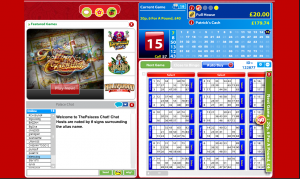 The Bingo Book
People knowing how to play bingo don't need any advice on how to play bingo on the paper books. You can choose to play as many tickets as you want at a time. If you play with six books, you will have all the numbers on your page. There are no repeat numbers, so six books means you have to mark every time a number is called. If you have only three tickets, you will only have half of the numbers that are in play.
How do you mark the numbers
The numbers are arranged in columns, 1 to 9, 10 to 19 and so on. The UK ticket has 15 numbers and three rows. You have to mark all the numbers on a line to have a win. When a player marks a line of five numbers completely, he or she has to shout Bingo! and the claim is checked. If the win is confirmed, the game goes to the next stage, in which the players have to mark 10 numbers on two lines to win.



Of course, the most thrilling part of the game is when the full house is played. The goal of all players is to mark 15 numbers out of 90, and to shout Bingo for the big cashpot put in play.
Books, tablet or online?
While the risks fo missing a number or marking wrongly are eliminated while you play online or on the tablet, the professional players know the real thrill of the game is to mark them and to shout Bingo! as soon as you have a line, two or a full house. If you don't shout in time and the next number is called, you lose the game.
If going to the bingo hall and having fun with your friends while drinking cheap booze and eating nice food is not your thing, you can always choose to play online. However, choosing the perfect online bingo platform is not that easy with the multitude of options available for you today.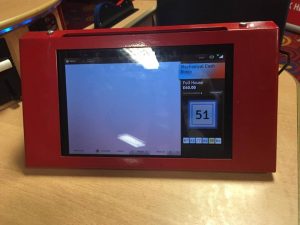 How to choose a good online bingo platform
If you are the main user of the computer, make sure children and vulnerable people don't have access to your bingo sites. Make sure you are not caught in email scams, fake offers or psyching. If you are looking for a secure platform to play your favourite game, London Palace has exactly what you need. ThePalaces.com is the online representation of Bingo Palaces, giving you the same professional bingo atmosphere like the one in our bingo halls, but online.
Chat or no chat?
You may be surprised at the number of people playing online bingo and staying on the bingo chat at the same time. Players like to talk while playing, to express their feelings and joy. Plus, ThePalaces.com also offer chat bonuses and a beautiful, active bingo chat for all the bingo fans.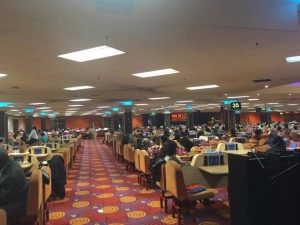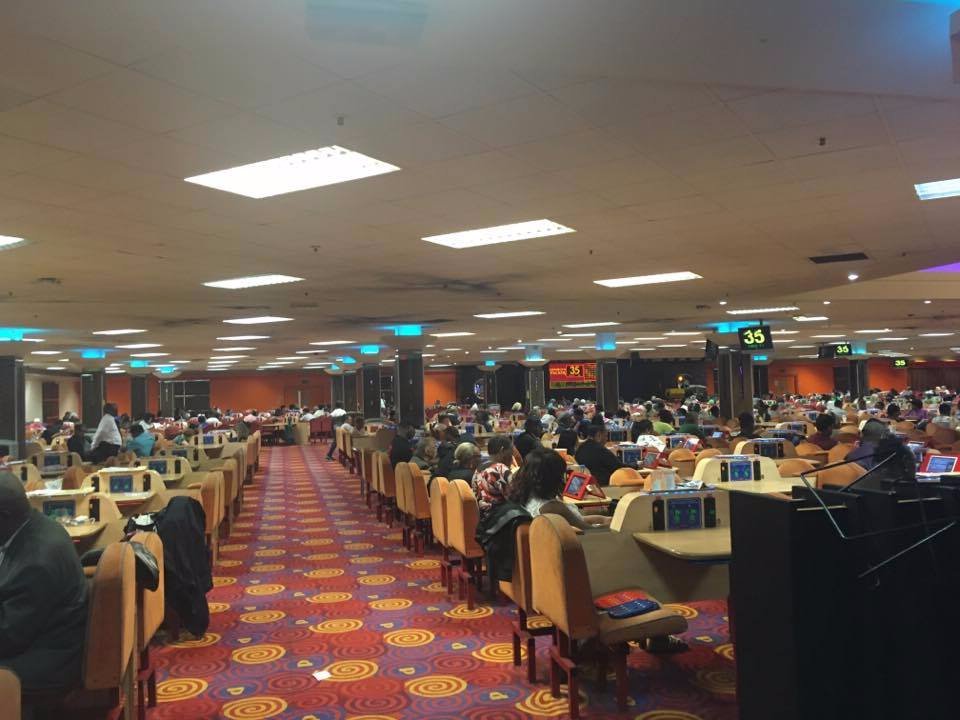 You may be surprised about the people talking about cars, movies, relationships or children as the numbers are marked automatically. Every bingo chat room has a host, which is easily spottable because. The role of the host is to award bonuses, to make sure people are nice to each other, and to keep the game fun and entertaining.
Create the bingo atmosphere in your house!
Of course, you are allowed to grab a beer from the fridge while playing, and even to have a nap while winning! The good part of online bingo is that you don't actually have to see the game playing. You can buy tickets for the 3 AM game, go to sleep at 10 PM and wake up the next morning as a winner!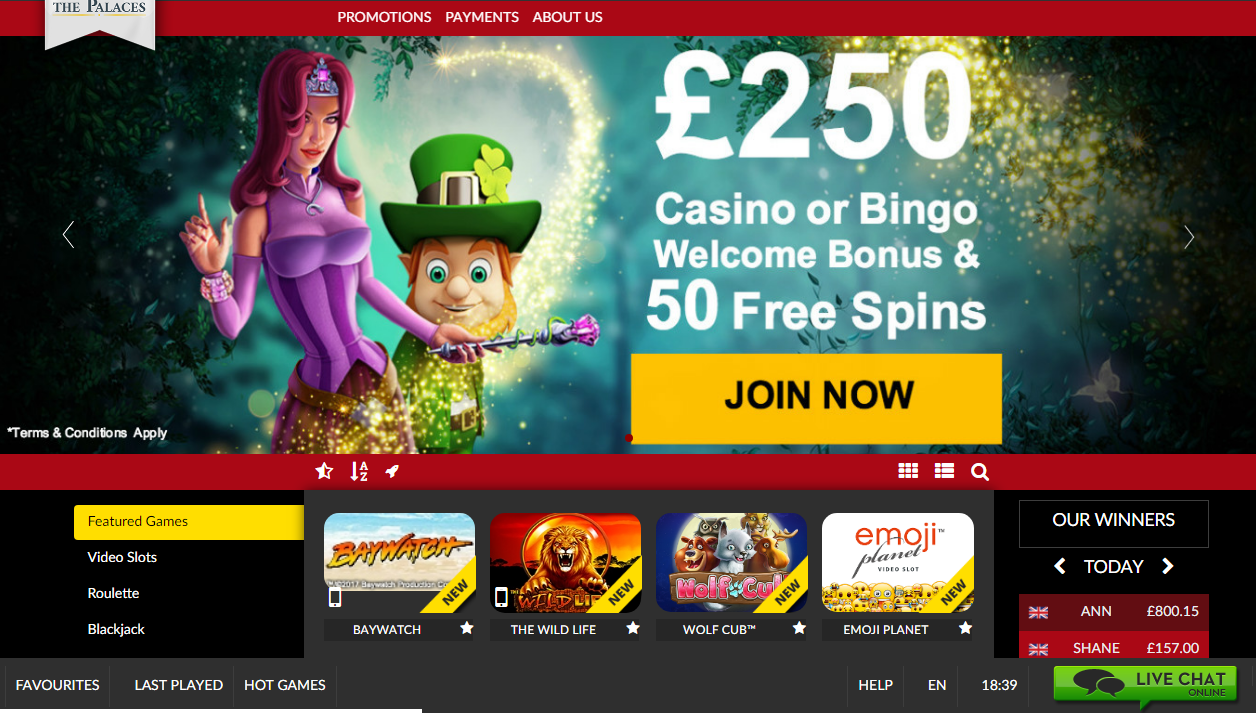 Why is bingo so popular today?
Some say bingo has to revamp in order to keep up with modern days. Well, bingo does just that. Many people go to bingo to meet their friends and to be a part of the friendly community. Many players just go in the online bingo chat rooms to speak with their friends, even if they don't actually want to play.
Made your mind about bingo?
This is all you need to know about how to play bingo. Now that we decided bingo is the game to play when you are young or old, you must decide where you want to play. Register online at ThePalaces.com for the best online bingo experience, or don't hesitate to call us if you are in London and you want to visit our club. Rest assured you will be in good hands, benefiting of the friendliest services and the best bingo atmosphere in the whole country!