Many reasons this week to come at London Palace Bingo! THe happiest club in the UK welcomes its beloved guests with bingo and a lot more! This week, you can get your last stamps for Patrick's Christmas Gifts, but you can also get your stamp card for the next surprises ready for you!
An important part of the Christmas dinner is the turkey. Like every year, families gather around the Christmas table, say a prayer and enjoy the gifts God left us. Make sure to call all your beloved ones, as Patrick will take care of what you put on the table this year.
Every visit to London Palace will get you a stamp, which you can use lately to claim your Golden Norfolk Turkey, but also Norfolk Ham and a Bottle of your favourite drink! As the promotion is valid for one month, you have the chance to get a lot more stamps than those necessary to put all those goodies on your Christmas table!
The most faithful customers of London Palace will even get cash, much necessary for this period in which we need to think of presents! Let's not mention the great time you will have in Elephant & Castle Shopping Centre!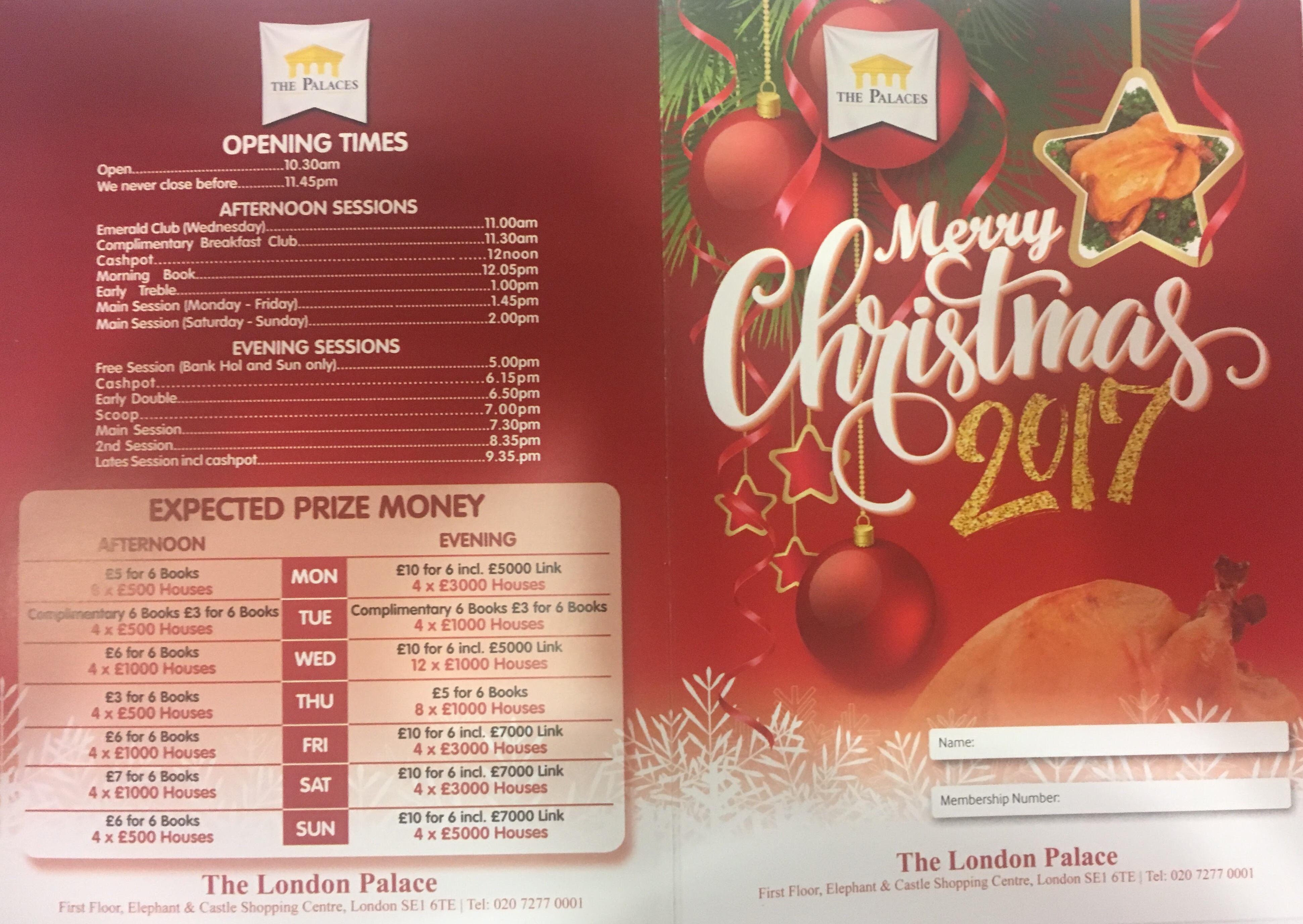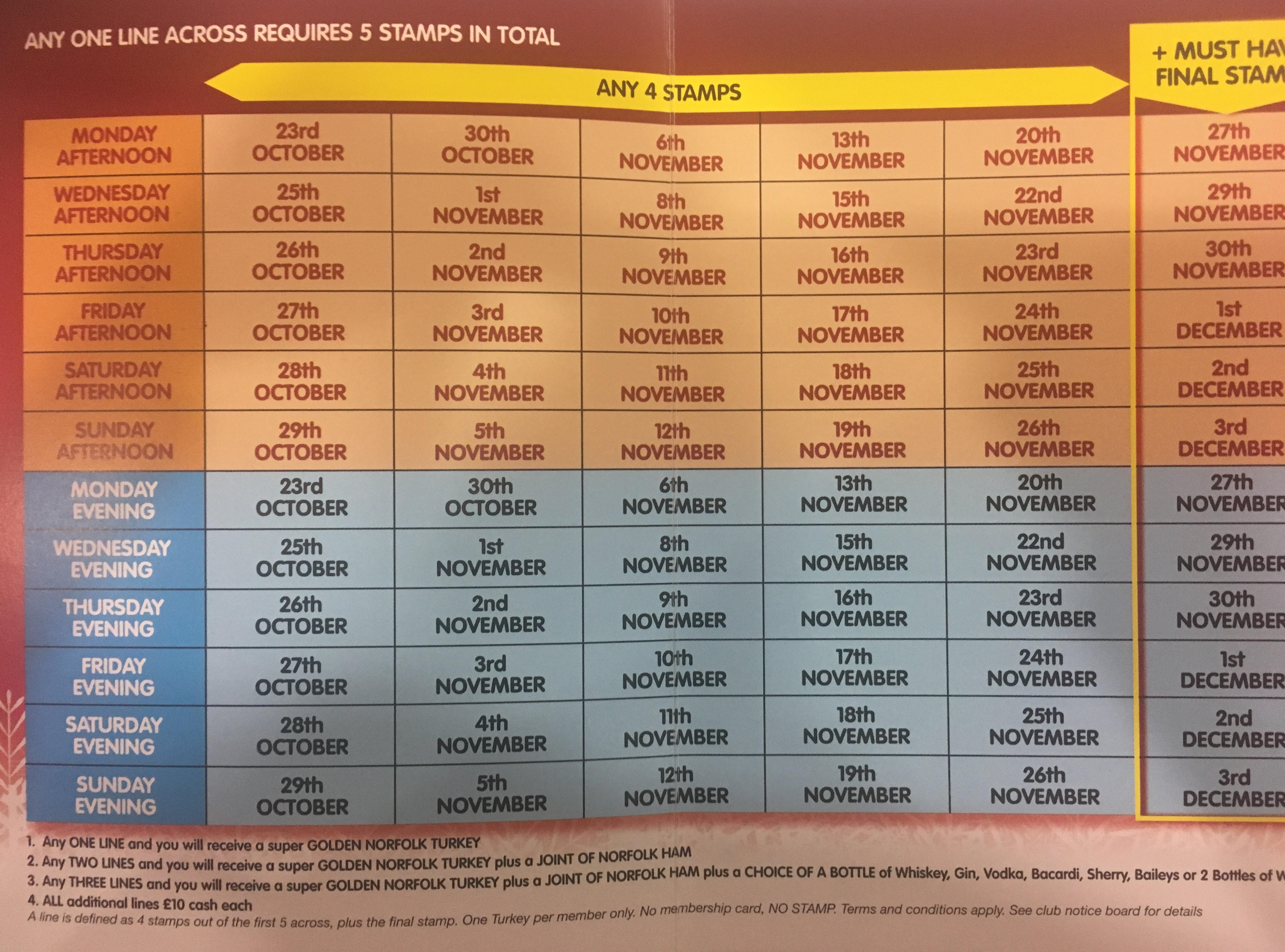 Feel Free to call us or visit our website for more details! We are always ready to answer the questions of our beloved customers, and to make sure they enjoy their stay with the best Bingo Club in the country!